Best TV Shows and Movies to Watch During Quarantine (And Where to Watch Them)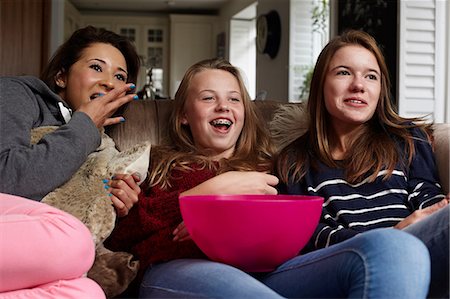 Hey, all you quarantined, cool cats and kittens! If you are like me, and are bored and wanting to watch a new TV show or movie, the following suggestions might be able to help you out. I have compiled my favorite shows and movies that are good choices to watch during the coronavirus break. 
TV shows: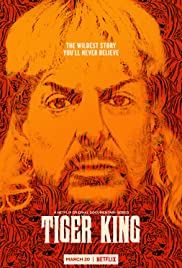 "Tiger King"
I'm starting the TV section off right with the bizarre crime documentary that has been deemed the national quarantine pastime. "Tiger King" is a seven-part documentary series that follows the life of a man, Joe Exotic, who calls himself the Tiger King. He owned a private zoo that held over 200 tigers. The show and an extra follow-up episode can be streamed on Netflix.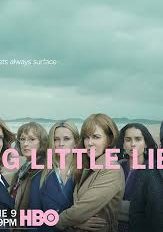 "Big Little Lies"
Based on the best-selling book, the story is centered on five rich, stay-at-home mothers in Monterey, CA. The all-star cast — Reese Witherspoon, Nicole Kidman, Shailene Woodley, Zoe Crawford, and Laura Dern — pulls off the characters' crazy personalities. It won 21 awards and got an 89% rating on rotten tomatoes. It is an HBO original show.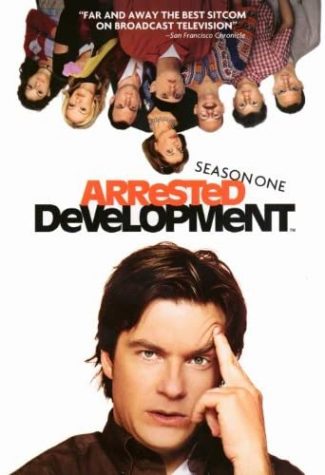 "Arrested Development"
This comedy focuses on the dysfunctional Bluth family. The mother is bossy, the father is in jail, the older brother is an unemployed magician, the sister shops for a living, and the younger brother must pull them all together. It can be streamed on Netflix.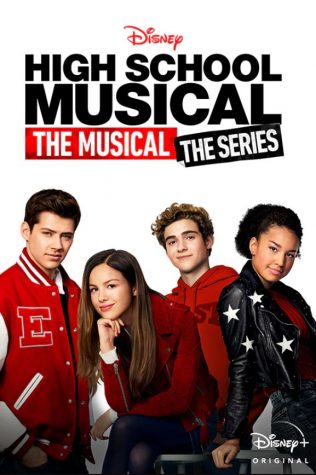 "High School Musical: The Musical: The Series"
This recent continuation of the High School Musical movies is a mockumentary of the high school where they shot the "High School Musical" movies. They are doing a production of "High School Musical" and Nini, the main character, gets cast as Gabriella. However, her ex-boyfriend, Rickey (Joshua Basset), gets cast as Troy. Although it is not as brainy as some of the other shows that are listed, this show proved to be an entertaining watch that resembled some of the older Disney shows. The series can be streamed on Disney Plus.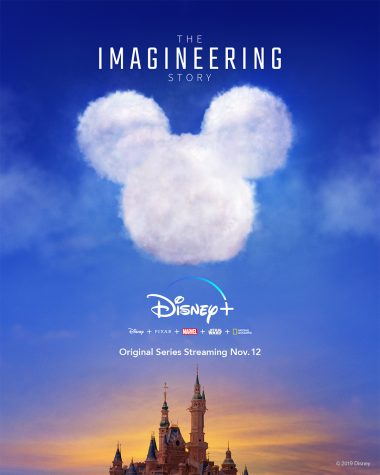 "The Imagineering Story"
This documentary covering how the engineers at Disney, coined imagineers, created some of the world's most famous rides. It showed the history of how the Disney theme parks around the world were developed. This show can also be streamed on Disney Plus.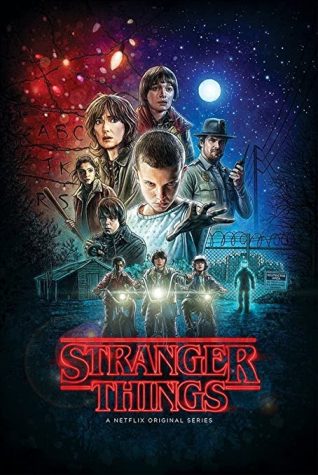 "Stranger Things"
This Netflix original series follows a group of kids after one of their best friends, Will Byers (Noah Schnapp),  mysteriously goes missing in Hawkings, Indiana in 1983. As Will's family and friends instigate his disappearance, they discover top-secret government experiments, supernatural creatures and a strange girl with powers, Eleven (Millie Bobby Brown.) The first season got a remarkable 97% on rotten tomatoes.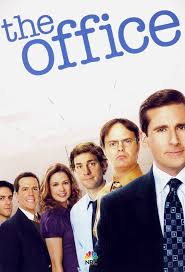 "The Office"
"The Office" is a mockumentary that highlights the Dunder Mifflin Paper Company branch in Scranton, PA. The lovable characters make the comedy all the more interesting. The boss, Michael Scott (Steve Carell), is ignorant and continuously creates a ruckus around the office. Jim (John Krasinski) and Dwight (Rainn Wilson), two employees, banter and pull pranks on each other throughout the nine seasons of the show. It has won 20 awards. The show is based on the British version, also called "The Office." It is on Netflix until January.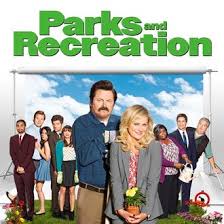 "Parks and Recreation"
Amy Poehler stars as Leslie Knope, an overachiever, in this comedy. Leslie is the deputy director of the parks and recreation department in the small town of Pawnee, Indiana. Leslie vows to beautify Pawnee by putting in a new park. However, many challenges arrive that she and her team at the parks and recreation department must handle. The show is on Amazon Prime, Netflix, Hulu, and Youtube TV.
Movie Time: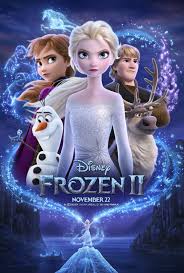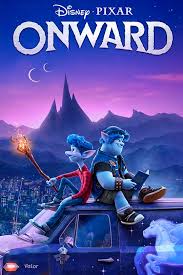 "Frozen Two" and "Onward"
Disney released this on Disney Plus during the quarantine. "Frozen Two" is a continuation of the first "Frozen," in which Anna and Elsa embark on a new adventure into the enchanted forest. "Onward" is about two brothers, Barley (Tom Holland) and Ian (Chris Pratt), who embark on a quest to reincarnate their late father. The movie practically went straight to Disney Plus from Hollywood, by only spending two weeks in theaters.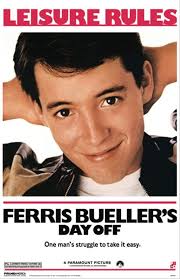 "Ferris Bueller's Day Off"
Matthew Broderick stars as slick Ferris Bueller in this 80s comedy. Ferris is a high school student who skips school with the mentality of "Life moves pretty fast. If you don't stop and look around once in a while, you could miss it." He gets his best friend, Cameron, and girlfriend, Sloane, out of school with him. Together, they do many extravagant activities around Chicago. It is currently available on Netflix.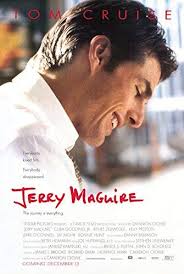 "Jerry Maguire"
Jerry Maguire (Tom Cruise) is a sports agent who exposes the business with a company-wide memo that gets him fired. He starts his own business with single-mother Dorothey (Renee Zellweger) and gains a sole client —  Rod Tidwell, an exuberant football player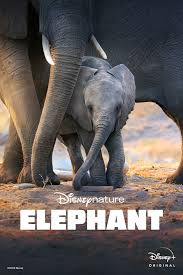 "Elephant"
"Elephant" is Meghan Markle's first Hollywood appearance since she became the Duchess of Sussex. The documentary on Disney Plus follows the travels of a group of wild elephants as they search for water in the Kalahari desert. It was taped over eight months and accurately records the common joys and struggles of a family of elephants.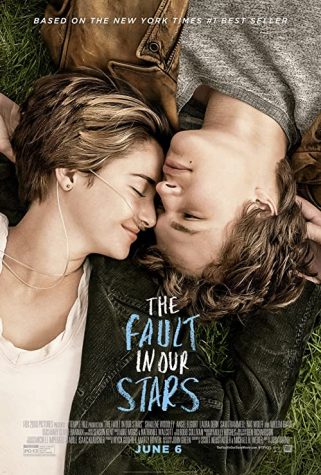 "The Fault in Our Stars"
Ansel Elgort and Shailene Woodely star in this movie as Gus and Hazel Grace, respectively. Hazel Grace, who is diagnosed with lung cancer, meets and falls in love with Gus, whom she meets at a cancer support group. They both like the book, "An Imperial Affliction" by Peter Van Houten, whom they want to meet. Together, they embark on the trip of their lives. It is based on John Green's novel and is available for streaming on Hulu.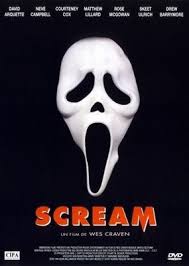 "Scream"
"Scream" is a nineties slasher film. The basis is that there is a killer on the loose. The opening scene is the most iconic part of the entire film. There are many twists and turns and the killer is not someone you'd expect. 
During this unprecedented time, there are limited activities that we can do that will actually keep us entertained. So sit back, relax, and try watching some of the listed shows and movies with all of your newfound extra time.
Leave a Comment
About the Contributor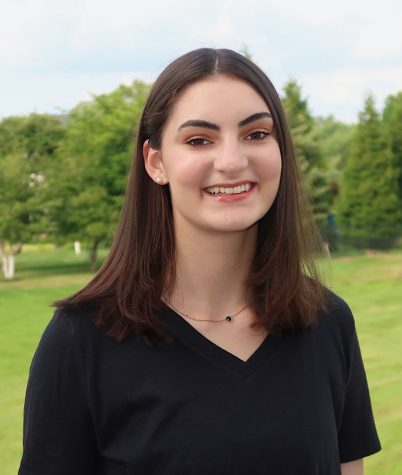 Ella Warden, Copy Editor
Grade: Senior

Favorite school subject: Computer Science

Hobby: Rowing

What you enjoy/look forward to with The Hat Chat: Meeting new people and...