Be a Buddy
On Tuesday, May 23, Hatboro Horsham High School hosted its sixth annual Special Olympics day. Students with mental and physical disabilities come from all over Lower Montgomery County to participate.
This gives them the opportunity to get involved in something they wouldn't normally be able to. Sophomore Scott McKenna, one of the volunteers at this event said, "It gives these students the ability to compete and it gives them the spotlight they don't normally have."
Scott's role on this day was to be a "buddy." A buddy is someone who, according to Scott, "chaperones a student athlete who is assigned to them for the whole day." Out of the 350 students that signed up to volunteer, most end up being a buddy, and those who volunteered were excused from class to help.
He decided to volunteer because, "I heard it was a ton of fun and also at the same time helps the community and others around me."
This is such a big event that almost every district in the county is attending. This includes:
Hatboro-Horsham, Abington, Colonial, Lower Moreland, Upper Moreland, Cheltenham, Lower Merion, Upper Merion, Jenkintown, Norristown, Springfield Township and Wissahickon.
Sophomore Carl Salvato, another buddy, was matched with a student from Colonial. He decided to volunteer because, "I did it my freshman year and I just thought it was really fun. I think doing it again would help the school out a lot."
He mentioned that special education teacher and Special Olympics organizer Mrs. Kathleen Welsh, did a good job. He suggested, though, that buddies should be told who they are going to be helping before the day of the event; this year, they were only told the day of. 
Senior Liz Keegan was a buddy last year and is one this year, and wanted to talk about her experience. She said that the Special Olympics "gives these students a chance to be active when they usually can't in big environments like these. Everyone has a role to play, and I'm a buddy again this year. Other roles can be like timing events or keeping head count."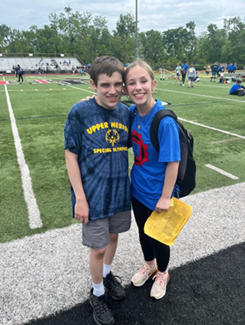 She signed up to volunteer because, "I like spending time with someone I haven't met before and I can help them with what they need to do for the day. I had a boy named Jesse last year and he was very energetic and kind. There was never a dull moment with him around."
As a final thought, Liz mentioned that "Mrs. Welsh is doing a great job with being organized and the t-shirts are very cool."
She finally wanted to add, "If you don't volunteer, you should really consider starting next year. It's a great cause everyone should be a part of."
Leave a Comment
About the Contributor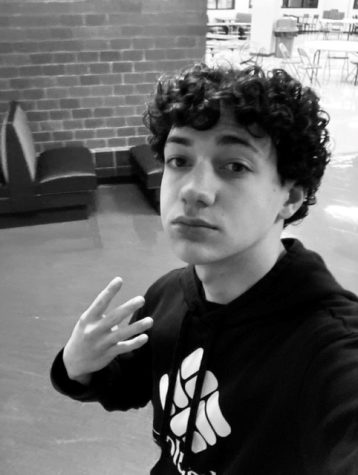 Matthew Salvatore, Staff Reporter
Grade: Sophomore

Favorite school subject: Intro to Business

Hobby: Guitar, gym, Track and Field

What you enjoy/look forward to with The Hat Chat:...