Dune Review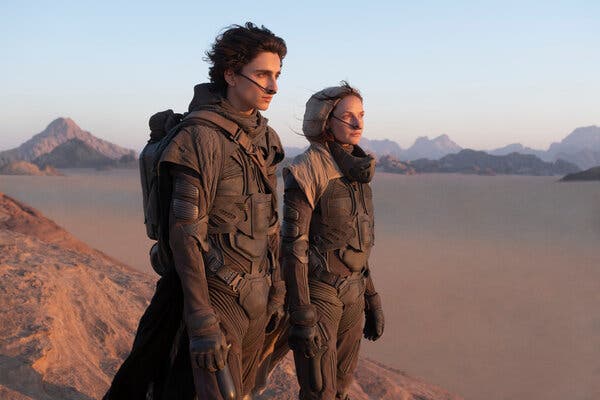 Denis Villenueve has directed some of the best movies over the past decade, including Sicario, Arrival and Blade Runner 2049. Now, after a three-year hiatus from directing, Villenueve has a new film, Dune, which is based off of the 1965 novel written by Frank Herbert. There was a 1984 film adaptation of Dune directed by David Lynch; however, the film was critically panned and made no money at the box office. This new version has experienced several delays due to the COVID-19 pandemic. It was originally supposed to come out in late 2020, but pushing it back allowed Warner Bros. to put the film on HBO Max as well as in theaters. 
The film's synopsis is as follows: In a dystopian future, Paul Atreides (Timothee Chalamet) is the heir to the throne of House Atreides. He fights to protect his family as outside forces seek to destroy House Atreides.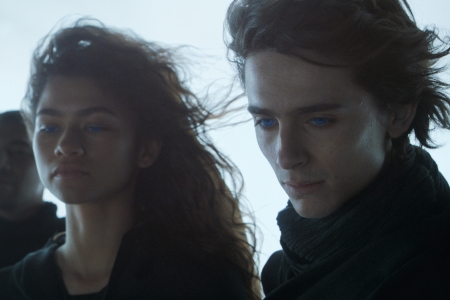 The film stars Timothee Chalamet, Rebecca Ferguson, Oscar Isaac, Jason Momoa, Josh Brolin, Zendaya and Javier Bardem. The star-studded cast helps add substance to an already fantastic script penned by Villenueve, Eric Roth and Jon Spaihts. 
Denis Villenueve has shown an incredible vision with his films, as evidenced by the immersive visuals of Blade Runner 2049's set in dystopian San Francisco. It is very colorful, and the technological aspect of that film really makes viewers feel like they are living in 2049 with those characters. Dune is no exception. A visual marvel, it takes place mostly in a desert-like environment, and while a desert landscape can be basic, Villenueve's brilliant directing and world building makes it seem like we are stuck in the desert with Paul Atreides.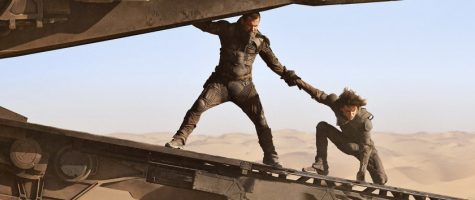 I have never read the Dune novels and did not research any background information prior to watching this film, but despite that, I still found myself so invested in this world that Paul Atreides and his family live in. It shares similarities to Game of Thrones, with a lot of dialogue, but every scene is riveting to watch because of its complex characters and fantastic writing of dialogue, even if there are no giant explosions or action set-pieces like most movies nowadays rely on to support an entertaining story. The relationships between characters in this advanced setting in the future is one of the strengths of the film. Paul's relationship with his mother, Lady Jessica, because of their shared capabilities is very layered. There is certainly anger between the two but in the end, it is still about a mother and her son trying to navigate in this dystopian setting. 
Coming into this movie, I expected a solid amount of action considering it is being heralded as a sci-fi epic, and although there wasn't much action, I was not disappointed. With this film, Villenueve has cemented himself as the most talented director currently working in Hollywood, in my opinion. I give this movie a 9/10 and I highly recommend you see the film in a theater for the visual and audio effects.
                     DUNE IS NOW PLAYING IN THEATERS AND ON HBO MAX. 
Leave a Comment