Oscars 2022 Recap
After an incredible year of film, the 94th Academy Awards have occurred. Unlike most years, the Academy decided to hold the ceremony in March. Most Academy Awards are held in February. Last year, the Oscars were held in April due to the extended window that the Academy gave film releases due to COVID-19. This was also the first Oscars since 2018 to have hosts. Amy Schumer, Regina Hall and Wanda Sykes hosted this year's ceremony. They gave a very funny opening monologue playfully celebrating the year's best in film. 
The Best Picture category had ten films nominated, including CODA. The film follows a girl named Ruby, who is a child of deaf adults.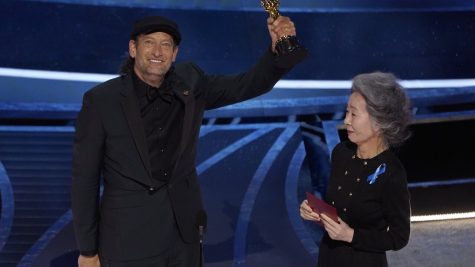 She wants to pursue a singing career but has to be the interpreter for her family. CODA, one of my personal favorite films of 2021, won Best Picture, Adapted Screenplay and Troy Kotsur won Best Supporting Actor for his role as Frank Rossi. Kotsur became the first male deaf actor to win an Academy Award. His speech was truly powerful and one of the more inspiring moments of the telecast. CODA is currently streaming on Apple TV+. 
Ariana DeBose of West Side Story won the award for Best Supporting Actress. With her win, she became the first openly queer person of color to win an Academy Award.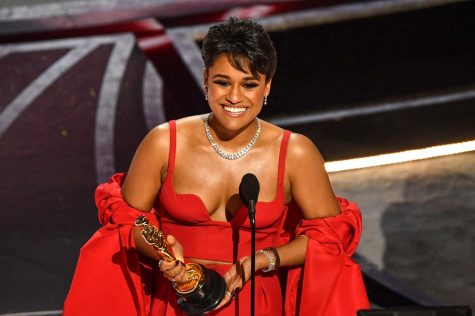 West Side Story bombed at the box office when it released in December but it was nominated in many different categories including Best Picture and Cinematography. West Side Story is currently streaming on HBO MAX and Disney+. 
One of the more shocking and baffling moments of the evening was when Will Smith, who won his first Academy Award for his portrayal of Richard Williams in King Richard, seemingly slapped Chris Rock onstage. Chris Rock was presenting the award for Best Documentary Feature when he made an insensitive joke about Will Smith's wife, Jada Pinkett Smith. Oscars viewers were left confused following the altercation and it is still unknown whether or not the exchange was scripted or not. One thing is for sure: this "incident" will be talked about for years to come. 
Jane Campion won her first Academy Award for Best Director. She directed The Power of the Dog, which was released on Netflix in December. She has been nominated for Best Director twice and became the first woman director to be nominated for Best Director twice. The Power of the Dog received 12 nominations but only won one category. 
While Dune was not a big contender to win Best Picture, it took home six award wins. The film's director, Denis Villenueve, was snubbed in my opinion in the Best Director category, but it was still very impressive that the film won so many awards with its ten nominations. The highly anticipated sequel, currently titled Dune: Part Two, is scheduled to hit theaters next year on October 20. 
Overall, after an amazing year of movies, the Academy Awards did a great job celebrating the people in the business that made these movies special. I now look forward to next year's Academy Awards as there are a ton of movies coming out later this year that look to be contenders this time next year. 
Leave a Comment