A New Dark Knight Hits the Silver Screen: The Batman 2022 Review 
From glittering in the sunlight to crime fighting in the night, the famous Twilight actor Robert Pattinson had the eyes of DC fans who were skeptical to see his portrayal of the iconic Batman on Friday, March 4. 
Pattinson has become the sixth person to don the cowl since Adam West first brought the character to life in 1966. Following the box office success of Christopher Nolan's Batman Begins trilogy starring Christian Bale as the masked vigilante, director Matt Reeves and Pattinson had big shoes to fill.
And they exceeded expectations.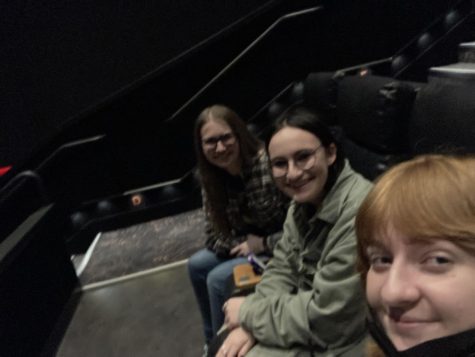 From the minute the previews ended and the title sequence began, my friends and I were hooked. In almost every re-telling of Batman, each director always begins the story with the death of Thomas and Martha Wayne. Matt Reeves, however, spared us from this famous yet overdone scene. Instead, the movie opens with a reinvented Riddler with no recognizable legacy to the original Frank Gorshin or Jim Carey versions that most audiences know.
This is no funny Riddler. This Riddler, played by Paul Dano, is a monstrous, unhinged and psychotic murder who sets the dark and frightening tone of the film. But not to be overshadowed by the Riddler is another iconic villain, The Penguin, who is played masterfully by an unrecognizable Colin Farrel. The rest of the supporting cast is superb, but especially Zoё Kravitz as Cat Woman. Kravitz takes the best of Eartha Kitt, Michelle Pfeiffer and Anne Hathaway and reinterprets it into a seductive, complex and gripping Cat Woman.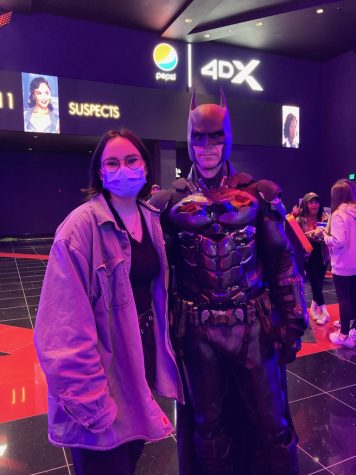 But it was Robert Pattinson who brought the film home. Pattinson's portrayal of Batman was a much darker and gothic Bruce Wayne than we are used to. Younger and less experienced than other Batmans, Pattinson's Bruce Wayne is only two years into his nocturnal crusade. It is evident from his opening monologue just how broken Bruce Wayne is after the death of his parents. In fact, this Bruce Wayne feels trapped between two lives, a life of mystery as the Batman and the other a life of shame as a Wayne. Furthermore, Pattinson's Batman relies less on the help of Alfred and more on himself, a daring yet refreshing change that really gives audiences an insight to the scarred mind of Bruce. Most of all, credit goes to Matt Reeves for putting the D back in Detective Comics (DC). In his desire to capture the Riddler, Batman resorts to his famed detective work that audiences have not seen since the original comics.
Overall, this movie is a must-watch for any fan of Batman, DC or superheroes. Not only is this movie darker and more disturbing than other versions of Batman, but its acting, cinematography and use of modern day technology is brilliant and captivating. Prior to this movie, many Batman fans would argue that The Dark Knight with Christian Bale was the best Batman film ever made, but Matt Reeves and Robert Pattinson created a Batman that can easily rival that iconic film. 
As an avid fan of Batman, I was very skeptical of The Batman with Robert Pattinson. I was worried that Pattinson would not be able to bring Bruce Wayne to life like how Bale and Keaton had done in the past. I was doubtful of Dano's darker Riddler after growing up with the eccentric and humorous Riddler brought to life by Gorshin. Most of all, I did not think that Matt Reeves would be able to capture the Batman universe in the same way Christopher Nolan had done with my favorite Batman movie The Dark Knight, but I was pleasantly surprised. I absolutely loved Paul Dano's darker portrayal of the Riddler as it really brought out the rawness of Bruce Wayne that we needed to see. Furthermore, Dano gave the Riddler a more humanistic quality that previous Riddlers were missing. Most of all, I loved Pattinson as Batman for capturing the more reclusive side of Bruce Wayne, and his love for the character was very evident throughout the movie. While this movie does not beat The Dark Knight in my book, I definitely think it is a close second. It is definitely worth the three hours and will leave every audience member wanting more. On a scale of 1 to 10, The Batman gets a 9. 
The Batman is in theaters now. 
Leave a Comment