Marvel's New Hero is a Success: Shang-Chi Review
After a year full of uncertainty and chaos, movie theaters have finally fully opened their doors for the first time since March 2020. The movie leading the charge is the new entry into the Marvel Cinematic Universe, Shang-Chi and the Legend of the Ten Rings. The film has grossed $364 million worldwide and $196.5 million domestically in the United States and Canada. Disney and Marvel have experimented with putting some of their films on their streaming service, Disney+. They released Black Widow this summer in theaters as well as on their streaming service on the same day. Warner Bros. has explored this experiment by putting their movies on HBO Max, and in theaters on the same day. The success of Shang-Chi and the Legend of the Ten Rings is going to convince these studios to release their films in a full theatrical setting.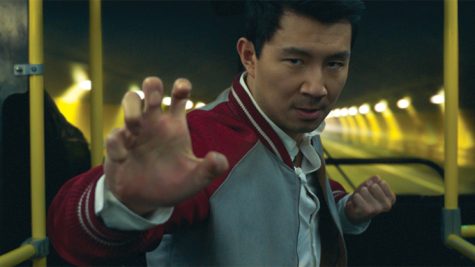 Directed by Destin Daniel Cretton, Shang-Chi and the Legend of the Ten Rings stars Simu Liu, Awkwafina and Tony Leung. The story follows Shang-Chi (Liu) who is a skilled martial artist trained by his evil father (Leung), the main villain of the film, at a young age. Along with his friend Katy (Awkwafina), Shang-Chi travels back home to confront his father and his past demons. This is a very different film from the other entries in the Marvel Cinematic Universe. There has not been a film in the MCU that has explored and celebrated Asian heritage. The movie manages to blend the typical action that we have become accustomed to, while adding a spin with martial arts choreography. The film takes a lot of inspiration from Jackie Chan's martial arts films. I absolutely loved this movie and the fight choreography is a big reason why. 
I recommend this movie to those who are fans of the MCU, as this is one of my favorites in the MCU as a whole. The family dynamic mixed with the constant edge-of -your-seat action makes for an incredible cinematic experience. Go see this movie in a theater because it is totally worth it. The feeling of being back in a movie theater was refreshing and nostalgic.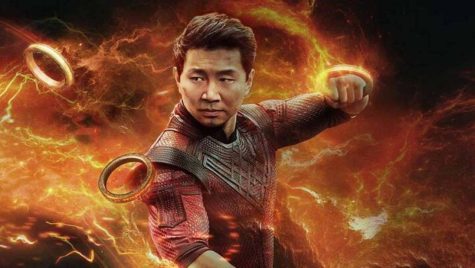 I give Shang-Chi and the Legend of the Ten Rings a 9/10. It is one of the more risky, creative ideas that Marvel has done and it paid off in a fantastic way. Everything came together beautifully when making this film, so props to Marvel for another big win, both financially and critically. 
    Shang-Chi and the Legend of the Ten Rings is now playing in theaters everywhere. 
Leave a Comment