Oscars 2021 Recap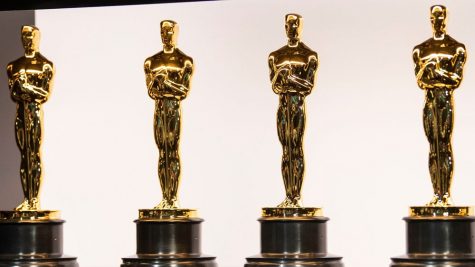 After an unprecedented year full of movie release delays and shifts, the 93rd Academy Awards have finally happened. Usually the awards ceremony is live in February, but due to issues movie studios had putting out their films last year, the Academy extended the deadline, unlike typical years. After a historic upset at the Oscars last year before the pandemic with Parasite winning best picture as an international film, many people were intrigued to see how this year's ceremony would play out and if more upsets would occur. 
This year, the Oscars broke tradition by announcing the winner of Best Picture before the awards of Best Actor and Actress. The Best Picture award, which celebrates the Academy's selection of the best film released that year, is usually saved for last as the grand finale to the ceremony. The winner of Best Picture, Nomadland, was not much of an upset to many people. It won many awards throughout other ceremonies and people predicted that it would take home Best Picture. Along with Best Picture, Nomadland also earned film director Chloe Zhao the Best Director award and leading actress Frances McDormand the Best Actress award. Chloe Zhao winning Best Director was not a shock at all. Her next film, Marvel's Eternals, releases in November of this year. 
The biggest shock of the night was the upset for the Best Actor award. Coming into the night, many believed Chadwick Boseman would posthumously win the Best Actor award for his performance in Ma Rainey's Black Bottom, but Anthony Hopkins actually won the award for his performance in The Father. Hopkins was not in attendance for the ceremony, which made the announcement of the award winner, given by last year's Best Actor winner Joaquin Phoenix, all the more awkward because it capped the night off and left a somewhat sour taste for viewers. 
While the ceremony will mostly be remembered for its awkward ending, there were plenty of highlights to the ceremony with Soul winning Best Animated Feature, Yuh-Jung Youn becoming the first Korean performer to win an acting award and Mia Neal and Jamika Wilson being the first black women to be nominated in the Makeup and Hairstyling category and win the award.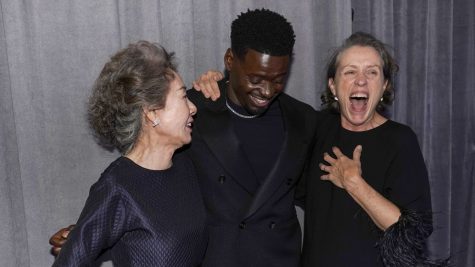 It is very impressive that the ceremony was able to happen given COVID-19 restrictions, although things are certainly heading in the right direction. Let's hope this time next year, it'll be two months after the Oscars and people can enjoy a normal February Oscars ceremony without films being delayed any longer.
Leave a Comment