Matilda: The Spring Musical
Lights, audience, action! Thespians are doing a production of Matilda for this year's spring musical. 
Roald Dahl's "Matilda" is a timeless story. It depicts a brilliant, young girl — Matilda — who has villainous parents and principal. However, she discovers that she has the power of telekinesis and is able to fight back and gain some control in her life. 
Freshman Danielle Nugent, who plays a parent, a judge, a Russian and a background singer, said, "Matilda is about a girl doing the right thing no matter what. It's so awesome I get to be a part of this uplifting show."
So much work goes into the school plays from learning the lines and choreography, makeup, costumes and sets.
Students in any activity grow close, but it is apparent that the thespians have created a family, according to Hayley Goldberg who plays a dancer, cook, nurse, big kid, and is the Trunchbull understudy.
Goldberg said, "Being involved in theatre at HH not only gives you more experience with fun activities but it gives you a family and friends you can always count on."
Stage crew is also busy preparing for the show. They are the ones who design and build the sets for the show and also operate them during. 
Freshman and stage crew member Hannah Whittaker said, "Stage crew has been working very hard this year to put on productions that they can be proud of. We spend time after school three times a week and on the weekend closer to opening night to do the finishing touches. It's a great place to meet people and put a spectacular show together. We learn how to use and handle different types of tools and teamwork skills. We are all very excited for this upcoming show and can't wait to see what people think of it!"
Matilda will be on April 2, 3, 4 and 5. 
Freshman Audrey Kim plays Miss Honey and said, "Being in the musical is a magical experience. It's an escape from reality that allows you to be whoever you want to be. It is also a great way to meet new people. Not only are the people in the musical part of a cast, but they are also family." 
Leave a Comment
About the Contributor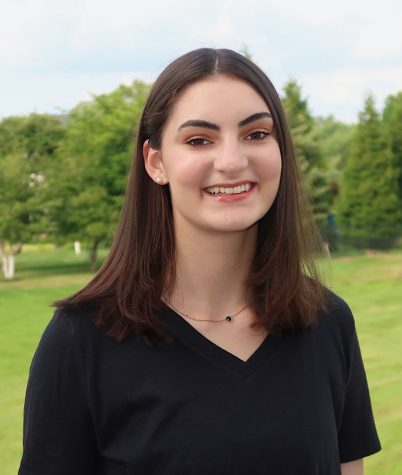 Ella Warden, Copy Editor
Grade: Senior

Favorite school subject: Computer Science

Hobby: Rowing

What you enjoy/look forward to with The Hat Chat: Meeting new people and...