Karaoke Kraze
Choir teacher Mr. Charles Masters and his karaoke club members know how to throw a party!
At the beginning of this school year, Mr. Masters had an idea to get more students involved in performing arts — a karaoke club. Now, two months in, calling HH's newest music club a hit is an understatement. At the beginning of the second Learn period on Friday, dozens of students pile into the party to wrap up their week on a high note, literally.
"It's very fun. Everybody [cheers] for each other," said freshman Shaina Berkowitz, a frequent karaoke singer at the parties. "It's been a fun experience for me."
The mutual support amongst the students at karaoke is eye-opening. Flashlights are waved back and forth for the slower songs, and students clap along to the rhythm of the upbeat pop music.
For the past 20 years, Mr. Masters has been performing music in and outside of school for various functions and events, specializing on the piano.
Students write their name and the title of the song they're singing on an index card near the front of the classroom. Once Mr. Masters has the cards, he gives them a shuffle and the party gets started. One by one, students descend from the risers in Mr. Master's classroom to the microphone in the front of the room. The disco ball turns on, the words get projected on the SMART board and the fun begins!
"I wanted to offer the fun and fulfilling experience of singing in a relaxed and fun environment… All abilities and musical interests are welcome. Ultimately I want the students to have a good time with each other while making music," Mr. Masters said.
There is no doubt that it is a fun environment. Senior Danielle Nugent, an actress in every school plays since seventh grade, recently made her first performance at karaoke. Despite being new, her grand entrance could not have been any better. Danielle bounded off the risers and somersaulted right up to the microphone. She deservingly received a standing ovation before performing Mason Ramsey's "Before I Knew It."
"It's a really good experience… If anyone new wanted to come in and try out singing, everyone would be very supportive." Danielle said. "It's a very supportive environment."
Some people just scream into the microphone and get the audience riled up, which has been a factor in building up the club's popularity. 
Sophomore Rachel Gillam did this with 4 Non Blondes' "What's Up," and her performance was a crowd favorite. Rachel's performance got a few laughs, explaining how Mr. Master's room has become a hot commodity during Learn 2 on Fridays. 
If you'd like to bring out your inner-entertainer, all students are welcome to join the karaoke craze in room C-119!
Leave a Comment
About the Contributor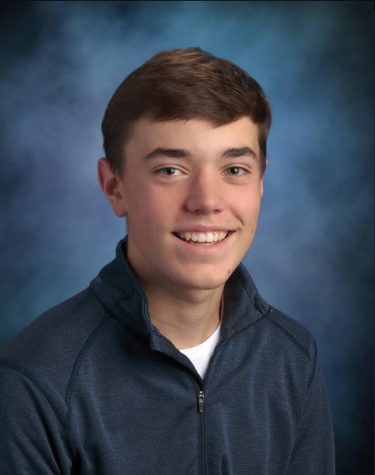 Colin Daly, Staff Reporter
Grade: Freshman

Favorite school subject: English

Hobby: Some of my hobbies include watching and playing baseball, writing, and hanging out with my...