Soccer Playoffs Preview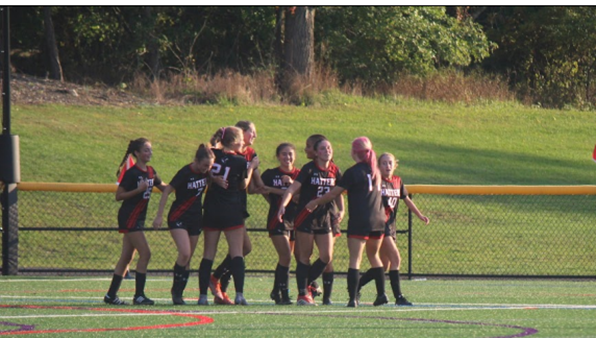 With the playoffs just around the corner in a few weeks, we met with two athletes, one from the girls and boys soccer teams, and asked them about how they are preparing for the playoff season. We also look back at how they performed thus far.
For the boys soccer team, we interviewed senior and center-back Matthew Wingen. Matthew controls the entire defense behind his commands, so we felt it was best to ask for his opinions on what he is seeing with his team so far this season. Matthew is enrolled in his second season on the varsity club, commanding the defense at center back. Currently the boys soccer team is 11-5. 
Q: What is your biggest win of the season? 
A: The biggest win was against Lower Moreland, in overtime. It was big for our conference. It showed that we can prove ourselves in overtime as well as tight games. 
Being gutsy is most definitely a championship quality, and Matthew feels that his teammates and he check that box with flying colors.
Q: How is your team chemistry?
A: It is great. The team works together. 27 guys on the team, and we are all focused on the same common goal, and that is to win the league. It drives us to stay together.
Chemistry can be the make or break of a squad. With every championship team comes the question of what every guy is willing to contribute to the team around them, and what they are willing to sacrifice. Matthew understands the importance of chemistry with his squad. 
Q: What has been your toughest matchup so far this season?
A: Definitely Abington and Upper Dublin. Those are the two toughest teams. We lost to both of them, and we are seeking revenge. However, we take each game at a time, and we can't underestimate any competition when looking at those teams. 
Although Matthew and his Hatters have their eyes set on conference rivals in particular, he says it is most important to stay focused, game to game, and to never underestimate their next opponent, no matter the skill level.
Q: How do your teammates and yourself feel about the support you guys are getting from your fellow friends and classmates?
A: Oh, it's great. The support is insane. They are really rooting for us. Home games are crazy, fans coming to away games is awesome as well, it is really nice to see.
When players look into the crowded stands and see their buddies, Matthew describes it as motivation. He and his teammates want to make their classmates and friends proud. Every fan and athlete alike all wants to see their Hats Rolling.
Q: What can we expect coming forward?
A: We are going to take each game at a time, and we are going to see what we can do. I think we can win it all.
As the weather gets cooler and leaves start to change color, the Hatters Girls Soccer Team is looking forward to their postseason. At the time of writing, their record stands at 11-0-2. They currently lead the Liberty division in Suburban One, holding a 4 point lead over Abington; 34 to the Ghosts' 30. As the team closes out the season, the team looks to take care of business against the rest of their division. Their division has given them no trouble thus far, with their only non-win in the division being a hard fought 0-0 tie against Upper Dublin on their turf. After being knocked out of last year's playoffs in a 2-0 loss to Central Bucks East, the Lady Hatters are looking to make it even further this season than in years past.
We talked to junior and varsity starter Sarah Boland about her experience on the team this season:
 Q: What was your biggest win this season?
A: Abington had to have been our biggest win this season, since in the past, it's usually been a tie or a loss against them. 
The Lady Hatters beat Abington 3-0 in a decisive victory on Aug. 31.
Q: What is your toughest matchup to come?
A: I think our upcoming game versus Wissahickon will be a tough game. Games against Wissahickon are always played hard from both sides and I think beating them would give us a lot of momentum and would position us very well in the league.
Later after the interview was conducted, the team would get that win against Wissahickon with a score of 4-2.
Q: How do you feel about the fans and, more specifically, the student sections coming to support the team?
A: I think it really helps. I like seeing people in the student section cheering us on and seeing my friends in the stands. It's really motivating, and the team loves to see support.
Q: What can we expect looking forward?
A: I think we could expect a lot of success going forward, especially considering our prior record. To be undefeated means something, and we hope to build off that in our future matches.
The regular season will conclude the week of Oct. 17, with the Lady Hatters trying to secure their best possible seeding before the beginning of the postseason.
Leave a Comment
About the Contributors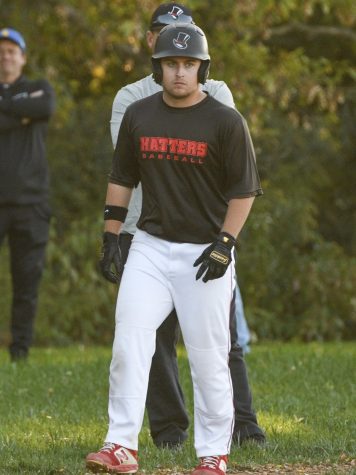 Stephen Plefka, Staff Reporter
Grade: Junior

Favorite school subject: Science

Hobby: Baseball

What you enjoy/look forward to with The Hat Chat: Writing about something new...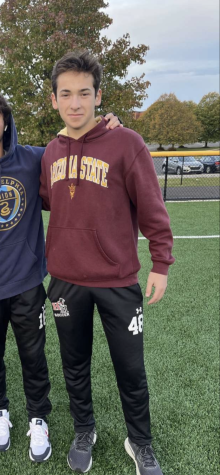 Cole Jordan, Staff Reporter
Grade: Junior

Favorite school subject: History

Hobby: Watching football

What you enjoy/look forward to with The Hat Chat: Writing articles about...