Administration Explains Incoming Schedule Changes
After surveying students and teachers about HATS and visiting Central Bucks South, administration has decided to make change.
Next year, the middle-of-the-day support period will be two blocks instead of three. HATS rosters will be eliminated, so students can choose when to have lunch and move around the school freely. To provide more space, locker pods will be removed for comfortable seating. Teachers will offer enrichment opportunities. 
Assistant principal Mrs. Sarah Berman said, "This structure has been in place for a number of years, so it's always important to evaluate what's working and what can be improved."
Upon receiving hundreds of responses, a schoolwide survey sent in February found that the overwhelming majority liked having time in the middle of the day. 
In the survey, students also chose that they wanted more flexibility with where they ate lunch and what teachers they met with. Teachers said that they wanted to maintain time to support students, be part of clubs, have students meet with counselors and simply provide more opportunities for kids. 
Mrs. Berman explained that these changes are intended to "give some more freedom and flexibility to students."
She said, "We want to create an open campus feel–no more HATS roster. We're looking into the best ways to communicate with students about what other opportunities are open. For example, the gym will be open and teachers will offer enrichment opportunities, including art projects, workshops, yoga and chess. We may even invite special speakers to the auditorium. Clubs will still be running as well."
Junior Caroline Shegogue is part of a Scholar's Seminar group also working on improving HATS. 
She explained, "We are trying to give students more freedom during HATS so that they can maximize their time. We hope to have more enrichment-type opportunities and more time for students and teachers to get a break from class." 
These extra opportunities are meant to send a message to the students, Mrs. Berman said: "Time management and planning–get my work done so I can do these things."
Students may remember the string of fights that happened earlier in the year, which caused administration to tighten HATS movement. When asked about concerns that reducing regulation over sign-outs would cause more commotions, Mrs. Berman explained, "When we raise our expectations and work to create a culture of trust and empowerment, the majority of students rise to that occasion. 
"We find right now that some of the students who are cutting HATS or walking around are trying to get their needs met. Some students don't have a connection to kids in their lunch or to the teacher they were assigned. They're looking for friends, for teachers they're connected with, for physical movement. Providing the flexibility for students to get what they need is not about policing–it's about treating you as mature young adults." 
This extended freedom is meant to translate into life outside of high school. 
"One of our goals is to prepare students for post-secondary life, whatever that looks like. Anything you do after high school is going to come with flexibility and freedom. You'll have unstructured time and you'll need to figure out what you need to do. 'Do I need to take a mental break? Do I need to go to the gym to get in a good frame of mind?' If we at the high school are always managing our time, that may not prepare you for independence."
Caroline said, "I think students will be happier as they get to enjoy this independence. They will have a wider range of things they get to do."
In addition to schedule changes, there will be physical changes coming to the school. Currently, locker pods are being removed to make space for comfortable seating. By using space more creatively, student-stay options will be extended to more than just the cafeteria and the classroom. There will also be designated quiet zones for students who want to concentrate. 
Mrs. Berman said, "We're going to have to work together with staff, admin and most importantly, students to problem solve. It's their school and we want this to be a place where they feel comfortable."
Leave a Comment
About the Contributors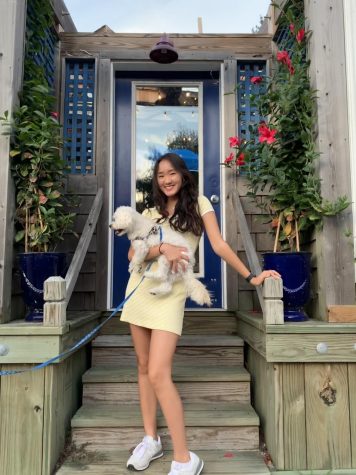 Audrey Kim, Staff Reporter
Class of 2023

Favorite food: Dark chocolate

Favorite school subject: Music

Favorite animal: Monkey

Favorite part of being on The Hat Chat: Writing...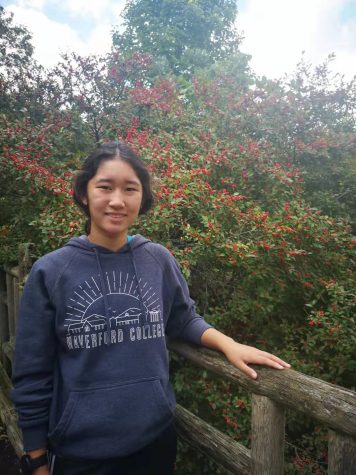 Lily Wu, Editor-in-Chief
Class of 2023

Favorite food: Mango

Favorite school subject: Literature/World history

Favorite animal: Bunny

Favorite part of being on The...