Athlete Signing
On Tuesday, May 11, athletes gathered at the stadium to celebrate their achievements. 
Athletes were recruited for cheerleading, softball, football and track and field this year to different schools, including Penn State University, Villanova University, Rutgers University, Saint Joseph's University, University of Rochester, Marywood University and Sacred Heart University.
Maggie O'Neill, who will be attending Sacred Heart University for soccer, said she picked her school because "It allows me to compete at a D1 level and to get a really solid education."
Kristen Myers, who will be attending the University of Rochester for softball, said, "I looked at many schools my junior year and I worked on my SAT and grades a lot, so I wanted to go to a high-academic school. Rochester was perfect. I got to do an overnight last February, so I got to see the campus and meet the girls. It is a great fit for both academics and athletics."
Devon Comber, who will be attending Villanova University for cross country and track and field, said, "Villanova was probably the best academic and athletic fit for me, and I felt comfortable with a lot of guys on the team."
Izzy Learn, who will be attending Rutgers University for cheerleading, said, "I submitted a form to Rutgers and then I reached out to their coach with an email and a letter. Then, they set up a Zoom meeting and offered me a spot on their team."
Each athlete has worked for many years to get to where they are. 
Izzy said, "This will be my tenth year of cheer. I started when I was nine."
Trey Williams, who will be attending Ursinus College for football, said, "I have been playing flag football, since I was sixth grade, all the way through middle and high school."
Maggie said, "I've been playing soccer for fourteen years, since I was four."
Being a student athlete is difficult, and there's something to be said for maintaining good grades and still finding time to work out and go to athletic practices.
Izzy said, "I always want to be better than I was last season, and I've had a lot of injuries that have pushed me to prove everyone wrong."
Maggie said, "I've had a goal of playing division one and that has motivated me to continue to work and practice. I've seen players I want to be like."
Devon said, "I feel like running is part of my personality. I am very competitive; I always have been growing up. You never want to lose and I am driven to get better every day."
Trey said, "Everything about the camaraderie, the winning and the overall team aspect of football is what I love and what accentuates me and others around me."
Congratulations to all of the 2021 Hatboro-Horsham recruits!
Leave a Comment
About the Contributor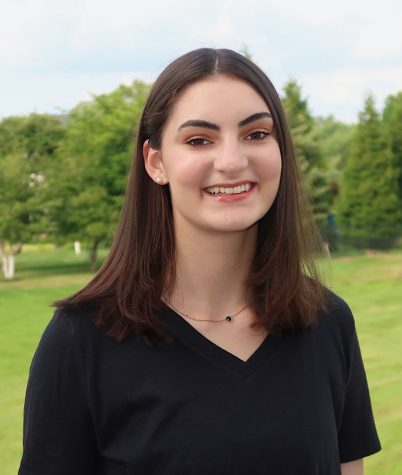 Ella Warden, Copy Editor
Grade: Senior

Favorite school subject: Computer Science

Hobby: Rowing

What you enjoy/look forward to with The Hat Chat: Meeting new people and...