Not-So-Super Bowl
It's a Philly thing, I suppose, to lose in three championship games in the same year. First the Union, then the Phillies and now the Eagles. Can this year get any worse? I wouldn't be surprised at this point. As a matter of fact, I am going to begin writing my Hat Chat article on the 76ers and their finals run, just for them to lose in that championship as well. Anyways, the Philadelphia Eagles crushed hearts all across the Philly area with their heart-ripping defeat. I will be discussing how this loss came about, but more importantly, will we be back?
On Feb. 12, 2023, the Philadelphia Eagles were matched up against the Kansas City Chiefs. Both seeded No. 1 teams from their respective conferences, the AFC and NFC, both teams were hungry for the Lombardi trophy. Patrick Mahomes was looking for his second Super Bowl win, as was head coach Andy Reid. Jalen Hurts however, with his head coach Nick Sirianni, looked for his first Super Bowl win.
The game began in the Eagles favor. The Birds marched down the field to score a touchdown immediately. However, the Chiefs came right back to score one of their own. This is pretty much how the game went. One team would score, then the opposing team would do the same, responding with another score. As an Eagles fan, it was incredibly disappointing to see how weak the Eagles defense was. They were picked apart by Mahomes and Reid. Jonathan Gannon, defensive coordinator for the Eagles, was extremely behind the Chiefs gameplan. I personally wasn't much of a fan of him before the game, simply because he takes too long to adjust his gameplans. This game proved my gut feeling right, except he didn't adjust his gameplan at all. Also, the Eagles didn't get a single sack in the big game. A team that came in third all-time in single season sacks couldn't manage to get one against a mediocre Chiefs offensive line. The defensive line for the Eagles was considered an X-factor that led them to victory countless times, yet they couldn't manage to do their part.
As for the highly controversial flag called in the last drive for the Chiefs, I have extremely mixed opinions. Was it the right call? Absolutely not. Was it right to call it in that moment? Absolutely not. However, did this call make the Eagles lose and Chiefs win? Absolutely not. The game is never won or lost on a single play, no matter how one may feel about it. Both teams are given sixty minutes to split their offensive time on the ball, and ten seconds off that clock is not going to be the difference between losing or winning a game, based off of officiating. As a baseball player, if an umpire makes a wrong call and costs the game, you can get mad at the umpire, but there were most likely opportunities that were available to avoid that call in the first place, and in this example, there was. Right before that call, the Eagles allowed the farthest punt return in the history of the NFL. That is simply disgusting. That should never happen, especially in the most important game of your life. So the holding call–it happens, brush it off, that is not why we lost the game.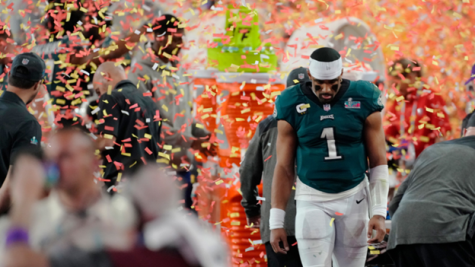 The bright side, however ,was Jalen Hurts. There was no doubt that he was the best player on that field yesterday. He outplayed Mahomes like no other quarterback has done before. He threw for 300+ yards and rushed in for two touchdowns as well as a clutch 2-point conversion. Sure, he did fumble the ball on one play, allowing the Chiefs defense to scoop up the ball and score, but he bounced back from this play. After that play, he went on to continue to score multiple times that game. He could have easily curled into a ball and not delivered for the rest of the game, but he didn't. Jalen Hurts is a true champion and incredible leader. Every athlete should look up to this man and inspire to be similar to him. Never once in his career has he appeared to be rattled, and he knows how to lead his team into battle. As an Eagles fan, I am so incredibly proud of Hurts. I can't wait to see what this young-buck goes on to accomplish in the rest of his career.
Yes, this loss was excruciating, but I think we will recover. I can see us coming back soon. All we need to do is tweak some things and we will be in great shape. Although I am straight up depressed and miserable right now, I am hopeful that the future is bright in Philadelphia, not just for the Eagles, but for the other sports as well.
Leave a Comment
About the Contributor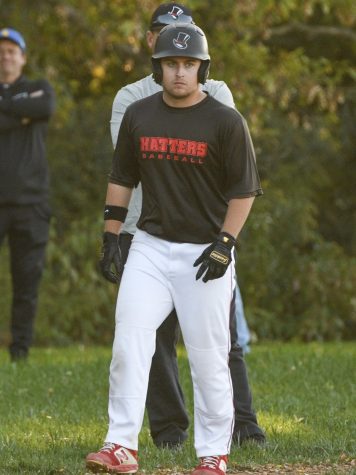 Stephen Plefka, Staff Reporter
Grade: Junior

Favorite school subject: Science

Hobby: Baseball

What you enjoy/look forward to with The Hat Chat: Writing about something new...