World Cup Wonder
As of Dec. 12, the World Cup is in the quarterfinals and the results are something that no one expected.
World Cup dominators, Uruguay, Germany and Belgium, all have been knocked out by teams that were unlikely to make it past the group stages, such as Japan and South Korea. We saw a powerful Argentina team lose to Saudi Arabia in the first group stage game, Germany lose a heartbreaker to Japan and South Korea define the odds in the final minutes of their win-or-go-home final group stage game. The quarter finals are set with the teams being Argentina, Morocco, France and Croatia. Morocco has made history being the first in history for an Arab country to advance this far, Messi's world cup hopes still are alive, France looks to repeat their 2018 run and Croatia looks to continue their dominant zero goals allowed.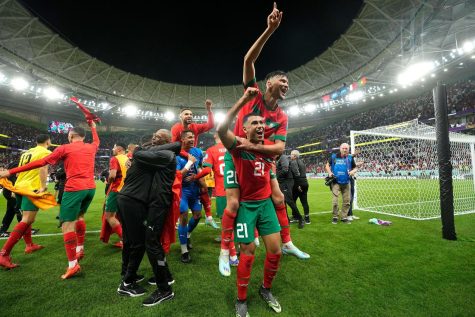 As for the USA, they lost in the first knockout stage round to the Netherlands. Although they lost, America rallied all for the same thing, team USA. For the two-to-three-week tenure of the team, everyone across the country tuned in to watch Christian Pulisic and others get this team as far as they did. The sport of soccer united the country for a short time, and it was simply amazing. It was almost comical to see America become such a soccer fanbase.
For example, I saw numerous posts on Instagram as well as TikTok saying that fans were looking forward to the "USA soccer resurgence" in 2026, the next World Cup. The stereotypical football fanbase was overshadowed by the fanbase for soccer. The reason for this is simple; however, we are all fans of the same thing. When it comes to Sundays, we all root for our own separate football teams, but when the USA played their matches in Qatar, fans united from all over the country. Although the USA's run has ended with the loss to the Netherlands, I hope as a nation we can all continue to root for each other and not against each other.
The Qatar World Cup has hosted some very interesting record breakers as well. For the first time in World Cup history, the hosting nation lost all three group stage games. Although Qatar wasn't considered much of a powerhouse or threat to anyone's title run, it was still surprising seeing them eliminated so quickly. 
World-renowned superstar Cristiano Ronaldo became the first player ever to score in five separate World Cup tournaments, established his dominance over the soccer world for such a long time. 
Lionel Messi has seemed to become the old version of himself, scoring three times over the tournament so far. 
Messi is looking for his first World Cup championship in his officially announced last run at the title; Ronaldo's hopes were dashed in Portugal's loss to Morocco in the quarterfinals. 
Young bucks are also taking over the stage. France superstar Kylian Mbappe surpassed the record of goals scored under the age of 24 with nine, passing the talents of Pele. His record stood for a timely 60 years.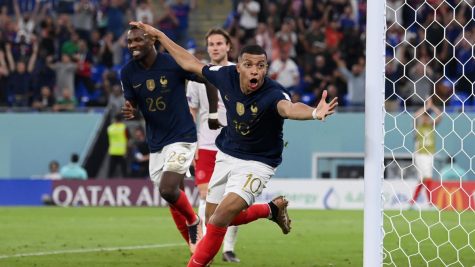 Personally, I have never been much of a soccer fan, until now. The World Cup has me wanting to tune on the TV everyday to see what is happening in the tournament. I have always been a traditional football, basketball and baseball fan, but I can now add soccer to that list, at least continuing on to 2026. In 2026, for the second time in World Cup history, multiple nations will host the tournament. It will be held on our own home turf, in North America. Even cooler, Philadelphia will be hosting games at Lincoln Financial Field. I will be competing against many trying to secure tickets for that.
As for now, the tournament still has so much life to it, with the playoff bracket style continuing. I would highly recommend tuning in and watching history be made in front of your eyes. In a so far unpredictable World Cup, I would love to see that trend continue as far as possible. It makes tuning in even more enjoyable! So grab a friend, grab some popcorn and watch the quarterfinals of the World Cup and see athletes perform on the world's greatest stage!