Bilingual Bookworms
The holiday season often inspires people to give back to their communities. English as a Second Language teacher Mrs. Peta-Gaye Woodlin and her class did this–but with a bilingual spin. Her class wrote and illustrated picture books, and on Dec. 2, read them to English learners at Blair Mill.
 Mrs. Woodlin said, "This was the first time we did something like this. I wanted to create a project that wasn't just a test, something language-heavy. All of my students have an immense talent for drawing, digital and physical. I said, 'Wouldn't it be great if we could share our bilingual picture books.' I also wanted to connect the elementary school kids with high school."
 Students of many grades participated.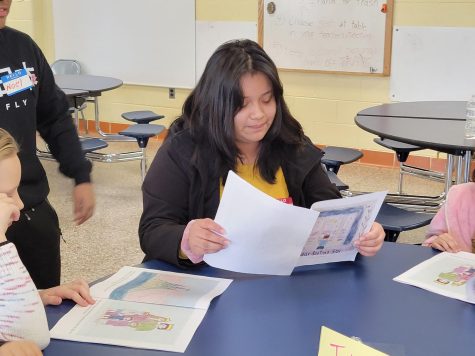 Sophomore and Spanish speaker Susana Posada said, "It was a little bit scary at the start, but then it got better because we saw the kids. It was very cool with the kids that speak Spanish, because they got my jokes in my Spanish book."
For many students, it was their first time doing such an event. However, freshman and Belarusian and Russian speaker Alina Yerashevech said, "I did a similar thing in Belarus. It was so interesting to interact with the kids. I was speaking with one girl from Belarus, too, and I shared my experience with her, and she shared her experience with me about coming to America."
Students expressed that reading in both their native language and English built their confidence.
Junior and Spanish speaker Ashley Gomez said, "I wasn't shy because the kids don't really care if my English is bad or good. They only try to speak with you. I liked that."
She was also glad to be able to speak her native language with the kids. "I like to speak my language. I know how to express myself better in Spanish. I appreciate Mrs. Woodlin for helping us do this. She's a good teacher."
"I learned a lot of English from reading," Susana said. "I have learned a lot of English. I made friends that speak only in English."
The visit to Blair Mill helped the readers bond, not only with the kids but with each other.
 Mrs. Woodlin said, "I'm also an immigrant. I'm from Jamaica. I felt a pull toward supporting students from other countries like myself."
Susana said, "One of the best parts was reading my friends' stories. We all took each other's books and that was really beautiful."
Leave a Comment
About the Contributor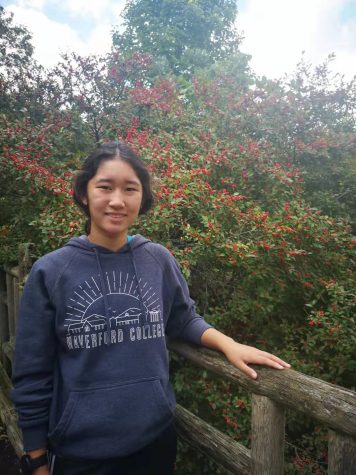 Lily Wu, Editor-in-Chief
Class of 2023

Favorite food: Mango

Favorite school subject: Literature/World history

Favorite animal: Bunny

Favorite part of being on The...