Marching On
On Nov. 12, the marching band finished its fall season with a second place win at Champs, where it got its highest score of the season. The band also won its division's High Percussion award. With a rare break until the winter season starts in January, marching band members took the opportunity to reflect on their experience so far.
 Freshman and front ensemble member Erin Finello said, "Since this was my first year in marching band, I didn't really know what to expect. Marching band has taught me a lot about time management and staying organized. These were key factors in our success–our band won first place in a lot of competitions."
 Sophomore and bass drum player Rachel Gillam said, "This year was a new experience for me. I'd never played the drums before. The season is intense and it takes a lot of discipline. We start rehearsing in June and have band camp in August, which is seven to eight hours per day for two weeks. Until November, we have football games every Friday night and competitions every Saturday."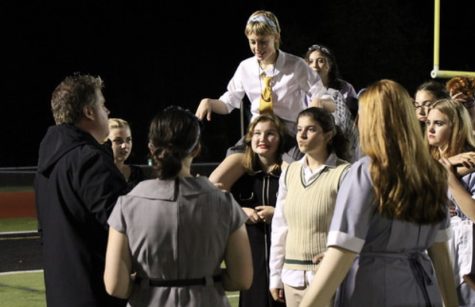 Rachel said that marching band teaches far more than music; it also teaches "social skills, how to respect people. When you spend so much time with people, you have your highest highs and lowest lows with them."
 Junior and color guard member Ellen Moyle also said that marching band helps her "connect with other people and find the value in the things that I do. The season started off rough, but we got there by the end. Band has taught me to fight for things that are bigger than I am."
 Senior and color guard member Sonja Kolecki said, "Marching band teaches us how to stick up for ourselves, how to advocate for ourselves."
 Senior and percussion section leader Jakob Shurtz said, "We have good team spirit. The vibes were better this year."
 Senior Thomas Kelly thought the same. "I go to watch and support the band because all my best friends are in band," he said. "Comparing their performance to other bands', they put on a great show. It was very complete. It seemed like everyone was with each other in the moment."
 Many marching band members wondered about the future of the band next year.
 Ellen said, "A lot of my friends are seniors. It was bittersweet. I cried a lot. For next year, I'd like to see more people get involved and show pride in what we do. There's a lot of hesitance to be proud about being in band."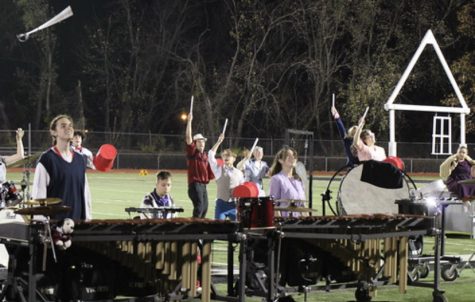 Rachel said, "The seniors are half our band, so I want the band to grow in size–I want to go up a division. We are good, and I think if people continue working hard, we could be better."
 Junior and color guard member Lily Schwartz said, "There might not be a marching band next year. We need more people."
 She has a brighter outlook for the winter season: "I'm so hyped. We get better at what we do because we're held at a higher standard." 
Leave a Comment
About the Contributor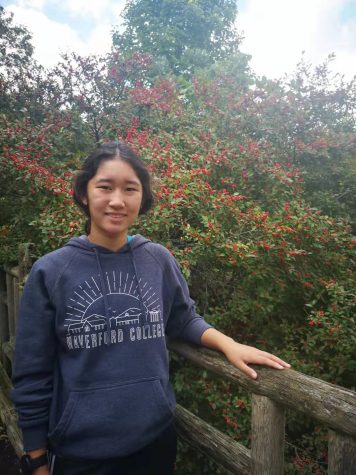 Lily Wu, Editor-in-Chief
Class of 2023

Favorite food: Mango

Favorite school subject: Literature/World history

Favorite animal: Bunny

Favorite part of being on The...