Guest Opinion: A Dream Come True
When applications for princesses for the Princess Breakfast went out, I thought nothing of it. A few weeks later, I was asked to be Jasmine, and I apprehensively said yes. I wasn't sure what the experience would be like, and thought that I wouldn't be doing much.
What followed was a whirlwind. At 8 a.m. the morning of the breakfast, I found myself in the library getting ready with the other princesses, all of whom were in high spirits. Disney music blared and senior Hayley Goldberg, a Disney Princess veteran who played Snow White, taught us our Disney signatures. I finally started to understand that the breakfast was more than I had initially thought it was.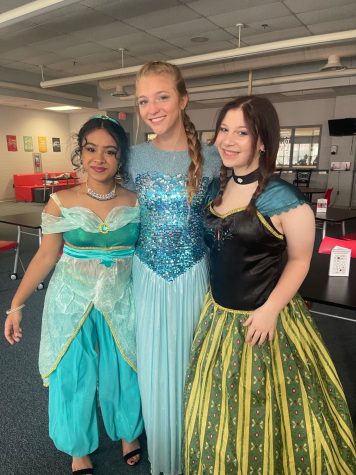 Once we were lined up to make our grand entrance into the cafeteria, the nerves started to kick in. I was terrified that I wouldn't be able to answer the probing questions of the young Disney fans, who remembered a lot more about the Aladdin movies than I did. As we descended the stairs, the nervous chatter of the others mirrored my internal thoughts.
At the bottom of the stairs, there was a moment of quiet, and I felt my mind try to embody the charismatic, strong and kind characteristics of Jasmine. As the doors opened, I saw the wondrous looks on the faces of the kids. I knew that they had accepted us as princesses.
The next few hours were unlike any other experience I had ever had. The palpable excitement on the children's faces made me even more excited to be a part of the entourage of princesses. While some of the kids were timid, others barreled into me with big hugs. Most had dressed up like their favorite princesses, so calling them a princess as I talked to them and signed their autograph books felt fitting. Their beautiful dresses complemented the crowns they had made and face paint they had gotten in the cafeteria.
While my knees got progressively more and more numb from sitting on the gym floor, my spirits continued to rise. I was occasionally asked where Raja, Jasmine's pet tiger, or the magic carpet were. These questions, along with the eagerness to take a picture and commemorate a memory, made me remember the joy I felt when I got to meet my favorite Disney princesses when I was little. I hope that I was able to create a lasting memory in the minds of the future princesses of the world just as the princesses before me had.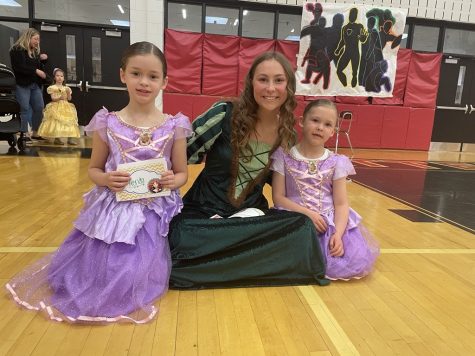 As we wrapped up, I was sad to see the kids leave, however, I am grateful that they helped me remember what it is like to be so excited to meet my favorite princesses and find the joy in meeting characters I loved. The magic of Disney is truly a beautiful thing that can connect so many people.
Leave a Comment