Helping Little Hands Rocks!
In early February, members of Helping Little Hands used their art skills to paint inspirational messages and images on small rocks for the Most Important Person Foundation, which provides emotional support to teenage oncology patients.
Helping Little Hands adviser Mr. Snyder said, "This past week the Helping Little Hands club was able to help a local foundation with an interesting art project. The MIP Foundation's mission is to provide mental health support and social services for young adults going through cancer treatments."
Members "stepped up with not only their willingness to make a difference but also their artistic abilities. When oncology patients are going through their treatment, they can sometimes feel nervous or detached from the outside world."
The rocks are meant to be a comfort to the patients. "It is difficult for patients receiving treatment to get that connection to nature in a treatment room, so the MIP Foundation tries to bring the outside world to them by giving them rocks.  I was just as surprised as everyone else when they said 'rocks' but it makes sense when you see the finished product. The stones are smooth and have a weight which can help patients feel that connection to nature, in addition, Helping Little Hands members decorated them and wrote inspirational messages on them which, I think, really makes them even more special."
The event was held remotely. Club members signed up to paint the rocks via a survey sent out through the club's Remind. They were able to do a porch pickup of one to two rocks to decorate using paint pens provided by the foundation.
Each volunteer painted various fun designs on the rocks – some put smiley faces, hearts and inspirational quotes.
Mr. Snyder said he hopes this could be an annual event for the club.
View Comments (1)
About the Contributor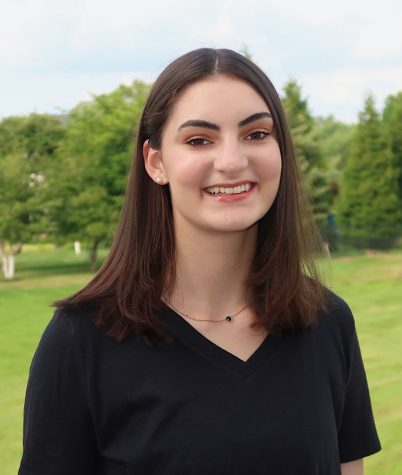 Ella Warden, Copy Editor
Grade: Senior

Favorite school subject: Computer Science

Hobby: Rowing

What you enjoy/look forward to with The Hat Chat: Meeting new people and...