Changed College Application Process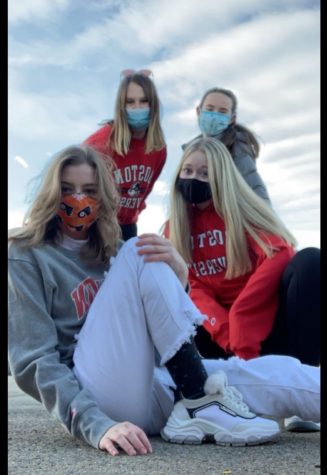 The college application process is known to be a long road each year, but the current applicants have had to deal with some unprecedented challenges. For better or for worse, the admissions process this year has undoubtedly changed in many ways. 
The first major alteration to this year's admissions process is several schools offering a test-optional alternative schools opted to be test-optional. This means that students were not required to include their SAT or ACT test scores on their application.
Senior Lindsay Park is already committed to the University of Pennsylvania. She said that having schools be test-optional "made it easier, since it removed one component of the application process. Having the option to submit your scores or not gave people the opportunity to form the best representation of themselves."
On the other hand, having schools be test-optional makes it more difficult for applicants to differentiate themselves. 
Senior Gaby Alezard, who is committed to the University of Tampa, said, "I think the key to standing out for me were my essays. I tried to make my essays super interesting and to have them stand out from the rest." Gaby also mentioned that her involvement in many clubs and activities throughout high school gave her an edge while applying.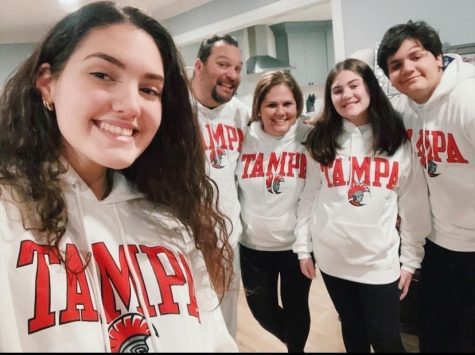 Another challenge was not being able to visit college campuses prior to applying for admission. This was especially difficult for those who applied for the early decision, and thus had to choose which college they wanted to apply to first without fully experiencing the campuses.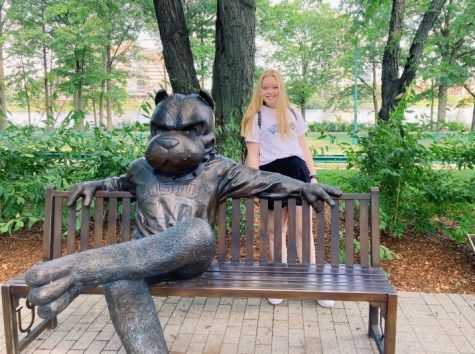 Senior Taylor Wall was able to visit Boston University before applying for an early decision. However, she was not able to enter any campus buildings due to the strict COVID-19 safety restrictions. She instead tried to get a feel for the school by walking around and spending time on campus.
Interviews are another important aspect of college applications. This year, interviews were held remotely, which gave way to a new set of difficulties for applicants. For example, Lindsay experienced poor internet connection during some of her interviews.
Many colleges also delayed their application deadlines this year to allow for more flexibility during these uncertain times. Gaby said she thinks it might have caused some people to become less motivated while completing their applications, since there were not as many definite deadlines they had to meet.
One positive result of the 2020-21 college admission process was the increased responsiveness of college representatives.
School counselor Mrs. Marcey Varano said, "Normally in the springtime, college admission representatives are traveling all over the place — that went out the window last spring. It enabled us to connect with them and get answers quicker, since they spent more time at their desks than usual. When the COVID restrictions carried into the fall, when students started applying, it was much easier for students to connect with the college admission representatives themselves as well."
The PSAT this January will be optional for both sophomores and juniors. During a usual year, about 800 students in those grades would be required to take the test. This year, only 347 students have opted to take the PSAT.
The seniors that went through the college application process this year have definitely had to deal with some unique challenges. They have a unique perspective on the process, and wanted to share some advice they picked up for future college applicants: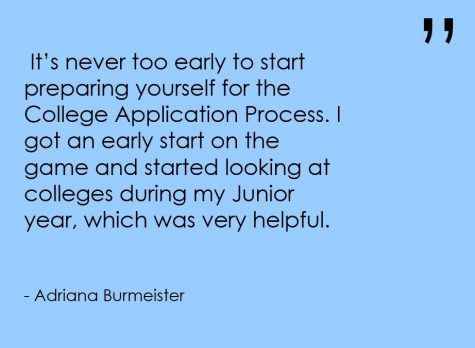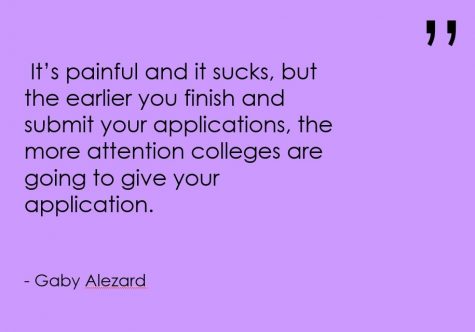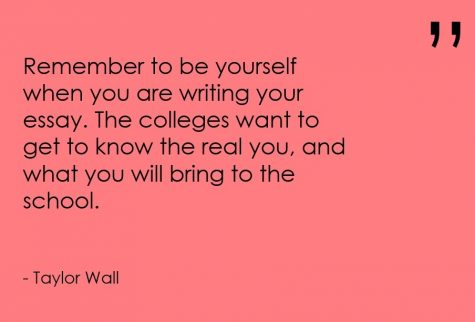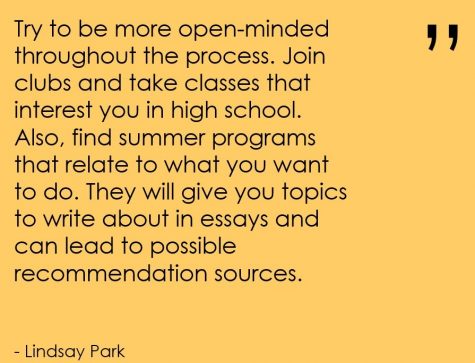 Leave a Comment
About the Contributor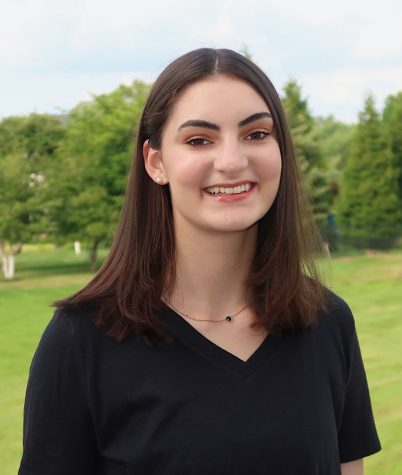 Ella Warden, Copy Editor
Grade: Senior

Favorite school subject: Computer Science

Hobby: Rowing

What you enjoy/look forward to with The Hat Chat: Meeting new people and...