"Next To [Not So] Normal"
On Oct. 14, enrichment students took a field trip to the strangely empty high school, where they watched a streamed production of the musical Next to Normal.
Next to Normal follows the intertwining lives of a family crumbling under the duress of mental illness and trauma. It also portrays other sensitive topics like death, drug abuse and the ethics in psychiatry. Diana Goodman, a suburban mother, struggles with bipolar disorder and repressed grief for her son Gabe, who died as an infant. Her husband, Dan, tries to help her as she turns away from him and into the arms of her hallucinations of Gabe. Their teenage daughter, Natalie, juggles this family stress along with the stress of high school and is comforted by her boyfriend, Henry.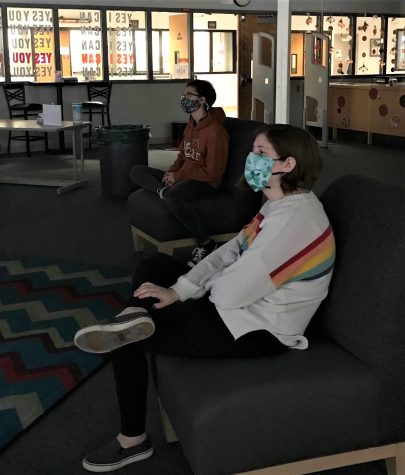 The musical spotlights the dysfunctional family's journey to finding normalcy, and resolves on the hopeful note that they will attain their version of normal one day, even if it is next to normal.
Understandably, the multi-faceted musical left people with various thoughts and reflections.
"I knew very little about the play before I actually went. I was surprised that the topics of the show were so well-portrayed with the music. Many of the songs were very memorable and had a quality that made me feel like I'd heard them before. The actual play was very well written and you could look from every character's viewpoint and get a new perspective," said sophomore Kaitlyn Stielow.
"As mental illness rates rise, I think it's good to understand to an extent what others are going through and how these illnesses affect their families. Mental illness is still somewhat of a taboo subject and I think that Next to Normal does a good job of increasing conversations about it. I also really missed going to school and it was great to go back," said junior Joanne Lee. 
"I have seen the show several times and like everything about it—the material, the music, the writing. It not only takes on mental illness but other issues that plague us, like pressure on students to achieve and self-medicating with drugs. It won a Pulitzer Prize for writing and is rich with motifs, parallels, foils–all kinds of literary techniques that appeal to an English teacher," said enrichment teacher Mrs. English-Murphy, who organized and supervised the event.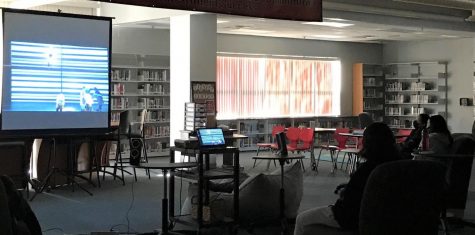 When all was said and done, being able to take a break from virtual learning and spend time in the building again must have felt almost next to normal for the enrichment students, too.
Leave a Comment
About the Contributor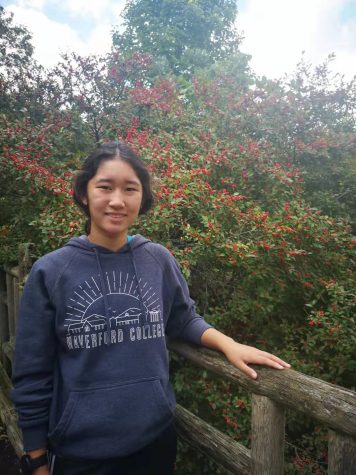 Lily Wu, Editor-in-Chief
Class of 2023

Favorite food: Mango

Favorite school subject: Literature/World history

Favorite animal: Bunny

Favorite part of being on The...