GNN Podcast
2020 has been a year like no other. While it may have seemed there was an onslaught of bad news after bad news, two sisters have challenged themselves to dig deeper and find the silver linings behind the storm clouds.
Sophomore Katie Harrington and her sister, Keith Valley sixth grader Molly Harrington, have been uploading videos twice a week since March for their Facebook podcast: Good News Now.
Their aim is to find good news to report every week. Since the beginning of quarantine, they have been reporting on COVID-19 treatment advances, the resurgence of animals in nature, kind deeds done around the world and more.
"With so much bad news, we want to share some good news with the community and the world," said Molly.
They stick to four main categories: nature, local food services, medical news and spotlighting others in the community who are working to make a difference. Katie said her favorite story to cover was spotlighting high school English teacher Ms. Kristina Ulmer, who every semester gives her students $20 and challenges them to use it for an act of kindness.
"People need to know the good news. Some kids are getting depressed from being out of school for so long, parents don't know what's happening next, and we all need some good news, and to hear about the heroes during these times," said Katie.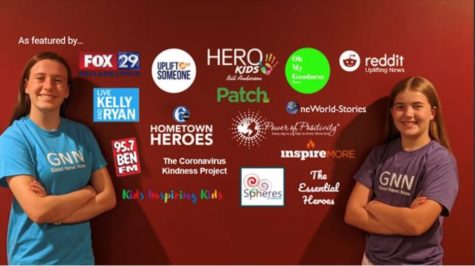 GNN has been recognized by news channels and organizations, receiving their first interview with Fox 29 in May. Since then, they have been featured on 6ABC, Live with Kelly and Ryan and in news articles. 
"It's not every day that you see yourself on TV," Molly said. "It's confirmation that you've made a difference," Katie added.
Though they created their podcast in response to the pandemic, they want GNN to outlast it. The two sisters are determined to keep filming for as long as they can, even with their school schedules.
"Over the summer we were at summer camp a lot, so this isn't that different. We find ways to get it done," said Katie. "I'm hoping we do it for another year or two. As long as people need their spirits lifted, either during COVID or outside of COVID, we'll be there to provide it."
GNN can be found at facebook.com/tellusthegoodnews.
Leave a Comment
About the Contributor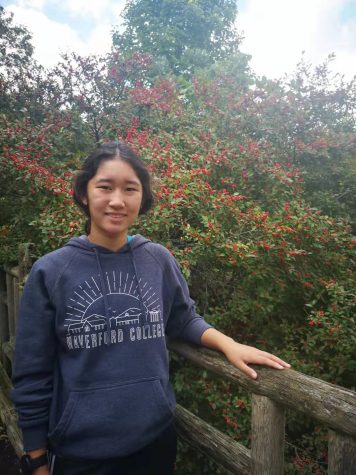 Lily Wu, Editor-in-Chief
Class of 2023

Favorite food: Mango

Favorite school subject: Literature/World history

Favorite animal: Bunny

Favorite part of being on The...