The Average Hat: Nathan Gans
This is part of a new series, The Average Hat, where we highlight students randomly picked from the student body to showcase how impressive and diverse our student body is. 
This week, freshman Nathan Gans.
Q: You're a freshman–what do you like most about being at high school?
A: I like having an entire hour in the middle of the day during HATS where I'm free to do whatever I want. We didn't have that in middle school.
Q: What do you do after school?
A: I ride my bike around my neighborhood with some friends in my grade who live close by. We have been friends since middle school. I mostly just spend time playing outside with friends. I haven't watched any TV shows or movies as of late. I also like to read, but I don't have a favorite book.
Q: Do you have any siblings?
A: I have two brothers younger than me. We are close.
Q: What is your favorite food? What about from the cafeteria?
A: I like spaghetti. From the cafeteria, I like chicken sandwiches.
Q: What's your favorite class that you have taken at high school?
A: I am taking U.S. History now and it's my favorite.
Mr. Curtis Dunaway, Nathan's U.S. History teacher, had something to add:
"Nate is the quiet assassin, focused and intense. Fun fact: for the first two weeks of class, I thought he was a different student and I called him Michael."
Leave a Comment
About the Contributor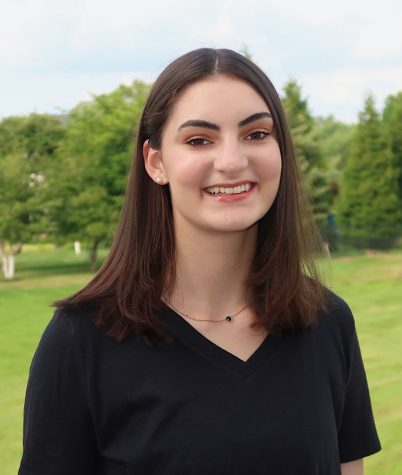 Ella Warden, Copy Editor
Grade: Senior

Favorite school subject: Computer Science

Hobby: Rowing

What you enjoy/look forward to with The Hat Chat: Meeting new people and...